South Glynde Babydolls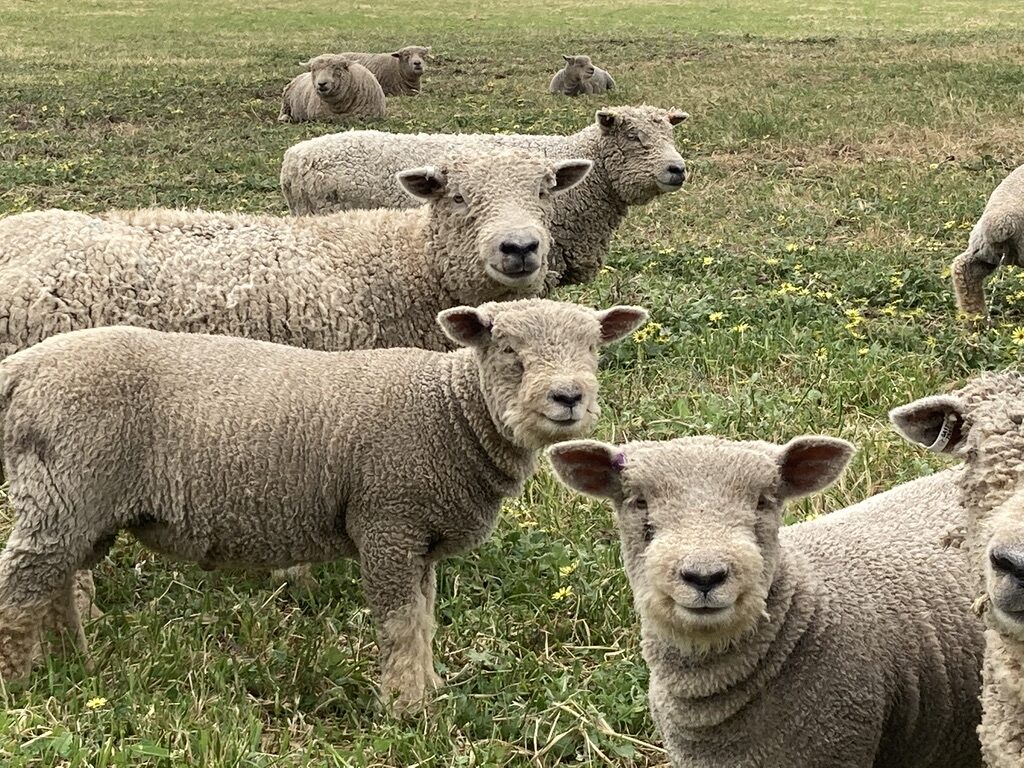 The South Glynde Babydoll stud is at Hynam in South Australia's Limestone Coast.  Babydoll is the popular name given to the smaller-sized version of the Southdown sheep breed as it was before the 1970s. Because of their compact size and gentle, calm nature, Babydolls are increasingly sought after by small acre farmers and vineyard owners.
The South Glynde stud was registered in 2014 by Dee Nolan and her husband, John Southgate.  Their certified organic farm is Gum Park, where Dee grew up.  Dee remembers these sheep with great fondness from her childhood when her father, Ray, used them as a main terminal sire for prime lamb production.
Patience and careful selection of genetics have seen the South Glynde Babydoll flock increase in size year by year, to a flock of fifty-plus breeding ewes, one of the largest in Australia.
The South Glynde name honours the pioneering vision of English master breeder, John Ellman, who founded the breed over 200 years ago at Glynde in Sussex. The breed originated from the UK's South Downs and Ellman's dedicated efforts transformed the sturdy, hardy, thrifty heath sheep into a fine-woolled, excellent prime lamb sire.
Southdowns became the founder and improver of a whole family of short wool sheep and were highly sought after, not only in Britain but overseas, especially in Australia where it was the supreme terminal sire for prime lamb production until the late 1960s when industry demand for bigger prime lambs saw it eclipsed by larger British breed sires.  Subsequently, a taller, longer Southdown was bred in New Zealand in the 1970s and these bigger modern Southdowns are again making a significant impact on the Australian prime lamb market.
Meanwhile a handful of dedicated breeders like Dee and John are ensuring the survival of the smaller, heritage Southdown antecedent which has become known universally known as the Babydoll.  In 2020 it was recognised as a separate breed by the Australian Sheep Stud Breeders Association Flock Book.
South Glynde Babydoll Stud
Accredited Ovine Brucellosis-free Flock No 1332
Registered Member Australian Stud Sheep Breeders' Association
Member Babydoll Sheep Association of Australia